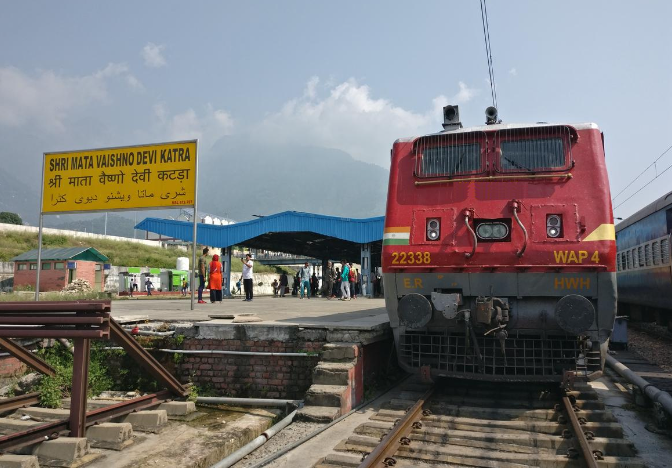 NEW DELHI: As the season of festivals kicks in, people have already begun booking their train tickets to their hometowns or their desired destinations. A lot of people also face inconvenience, as they can't find suitable trains to commute to different places. In a bid to provide a comfortable travelling experience, the Indian Railways has arranged for special trains from Uttar Pradesh. For the convenience of the passengers looking to travel to Mata Vaishno Devi (Jammu and Kashmir) on Navratri, trains have been started.
Special trains will start running for passengers planning to visit Shri Mata Vaishno Devi Katra from next month. This train will make a total of six trips in both directions. Northern Railway has stepped in with the decision to start the particular train in view of the convenience of railway passengers and extra congestion. The special train will run between Varanasi (Uttar Pradesh) and Shri Mata Vaishno Devi Katra.
Train number 01654 Shri Mata Vaishno Devi – Varanasi Special train will depart from Katra at 11:20 pm every Sunday and will reach Varanasi at 11:55 pm the next day. The train will run from October 22 to November 26, 2023. For the return schedule, the 01653 Varanasi – Shri Mata Vaishno Devi Special train will depart Varanasi at 06.20 am every Tuesday and it will reach its destination at 11:20 am the next day.
The special train comprises air-conditioned, sleeper, and general-class coaches and it will stop at Ambala Cantt, Ludhiana, Jalandhar Cantt, Pathankot Cantt, Jammu Tawi, and Uthampur stations en route in both directions.